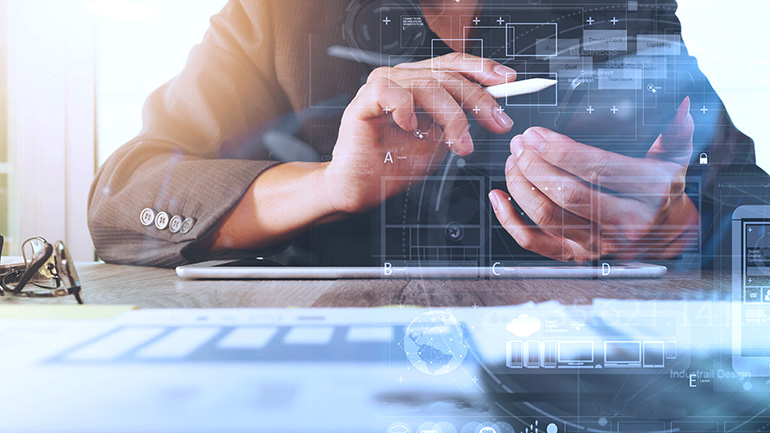 The results are in. After distributing our survey to over 25,000 professionals, collecting and tabulating the results and performing our analysis, we're ready to share the results of our 3rd annual Plastics Manufacturing Industry Survey.
Our survey took place during Q4 of 2016 and asked our respondents for their experiences and expectations with plastics manufacturing.
The Executive Summary
Don't have time to read the whole thing? Here's the tastiest bits:
Plastics manufacturing is expected to grow about 5%
Thermoforming grew about 11%
Designers might hate America (not really, but don't you want the full story?)
Concern for recyclability is up 8%
Everyone still really cares about quality
Who We Surveyed & Why
Our goal is to get our survey to the people who are actually using plastics manufacturing in North America. That means people like engineers and designers working on projects in automotive, transportation, medical devices and other industries.
This year, we had the chance to reach more industrial designers than ever before. Mostly, their responses were in line with plastics manufacturing users in other fields, with one major exception that we'll look at later on.
Respondent Industries

Respondent Fields

Survey Respondents Who Are Designers

Plastics Manufacturing Expects a Bit of Growth
Every year, we ask our survey takers how many plastics manufacturing projects they expect to be involved with in the coming year compared to the previous year. The largest majority said they expected to take on about the same amount of plastics manufacturing projects over the coming 12 months. But, on average, survey takers were 5% more likely to expect growth compared to a reduction in plastics manufacturing.
Compared to the last 12 months, how many custom plastics manufacturing projects do you expect to undertake over the next 12 months?

Thermoforming Sees a Lot of Growth
Every year, we ask what percentage of the plastics manufacturing projects our survey takers took on were thermoforming projects. Compared to last year's numbers, this year's survey takers reported 11% growth in the thermoforming projects they were involved with, and close to 8% growth in the number of thermoforming projects they expect to take on over the coming 12 months.
Growth in Undertaken and Expected Projects, 2015 vs. 2016

A Great Year for Vacuum Forming. A Not-so-Great Year for Sheet Metal. A Mixed Bag for Other Processes.
Now that we've been asking the same questions for three years, we're able to see some trends in the processes our survey takers are using. One clear trend is that sheet metal is trending down. Two years ago, 57% of our survey takers were using sheet metal. This year, that number is down for the second year in a row, to just 38%.
Vacuum forming saw one of the biggest jumps this year—from 31% in our 2014 survey to 55% in our 2016 survey. Large part vacuum forming, while still a fairly small percentage of overall process use, doubled in popularity over the past year. Other processes are more of a mixed bag.
Which of the following manufacturing processes does your company currently use? 2014–2016

Do Designers Hate America?
We assume not, but on average, our survey did show us that designers are 14% less likely than other survey respondents to use US-based plastics manufacturing.
We're not sure why this is, but our guess is that designers might be a bit more separated from the actual manufacturing process than our other survey takers are. Perhaps the closer you get to the process, the more obvious the benefits of domestic manufacturing become.
What Percentage of Your Projects Used US-Based Plastics Manufacturing? – By Field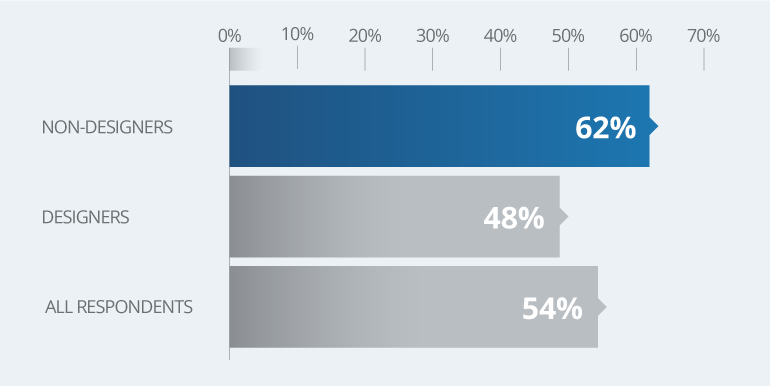 What Percentage of Your Projects Used US-Based Plastics Manufacturing? – By Year

Recyclability Is a Bigger Deal Than Ever
Every year, we ask how important recyclability is to our survey takers. This year, they indicated that it was more important than ever before.
Respondents Who See 100% Recyclability as Important

Quality Is Still the Most Important Thing
Every year, we've asked our survey takers to rank the factors that are important to them when they're looking for a plastics manufacturer. Every year, they've told us that nothing is more important than quality.
We'd tend to agree.
In choosing a plastics manufacturer, how important are each of the following qualities?

Make Sure We Hear Your Voice
Want to contribute your perspective to next year's survey (and get a chance to win a sweet prize)? If you're someone who uses plastics manufacturing in a professional capacity, we want to hear from you.
Just fill out this form, and we'll make sure you are notified when our 2017 survey is open for responses.