The results of our fifth annual plastics manufacturing industry survey are in! We shared our survey with thousands of people in the plastics manufacturing industry, and after compiling and analyzing the results, we're ready to take a look at where we've been and, even more importantly, where we're headed.
The Executive Summary
Don't have time to read the full report? Here are some of our most significant findings:
23% of respondents expect growth in the next 12 months, but a majority (57%) expect little or no change
65% of plastics manufacturing is U.S.-based—slightly lower than last year (68%) but still higher than 2016 (54%)
Process diversity continues to increase; customers are using more manufacturing processes than ever since we started the survey
100% recyclability continues to decrease in importance
Quality and cost are the biggest challenges facing customers
Who We Surveyed and Why
The goal of this survey is to get insight from a wide, representative group of people who use plastics manufacturing regularly as part of their work. We distributed this survey to manufacturing-related tradeshow attendees, relevant publication readers, and a network of industry contacts. They are engineers, manufacturers, administrators, designers and more, and they represent a wide range of industries, including medical device manufacturing, industrial design, industrial, contract manufacturing, and transportation.
If you're a good candidate for this survey and didn't have a chance to take it, let us know, and we'll make sure you're invited to next year's survey.
Respondents By Industry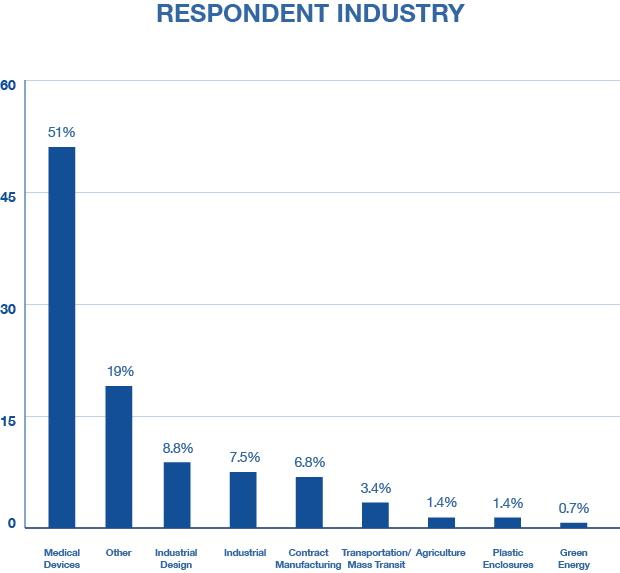 Respondents By Field
Engineers are always highly represented in our survey, and this year was no exception.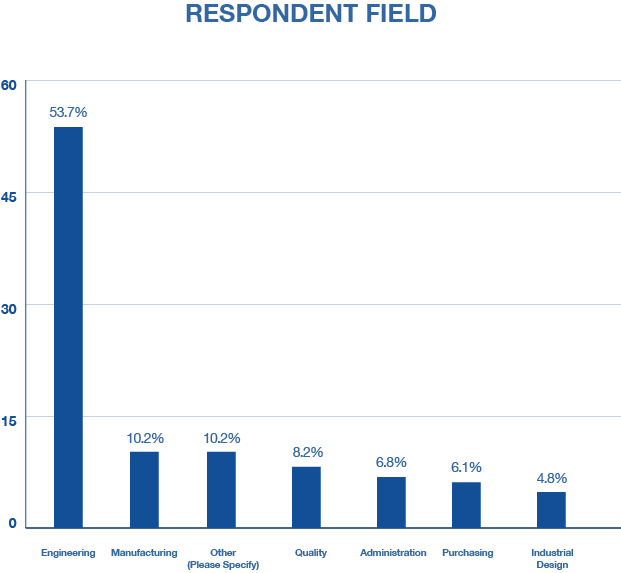 Plastics Manufacturers Expect Some Growth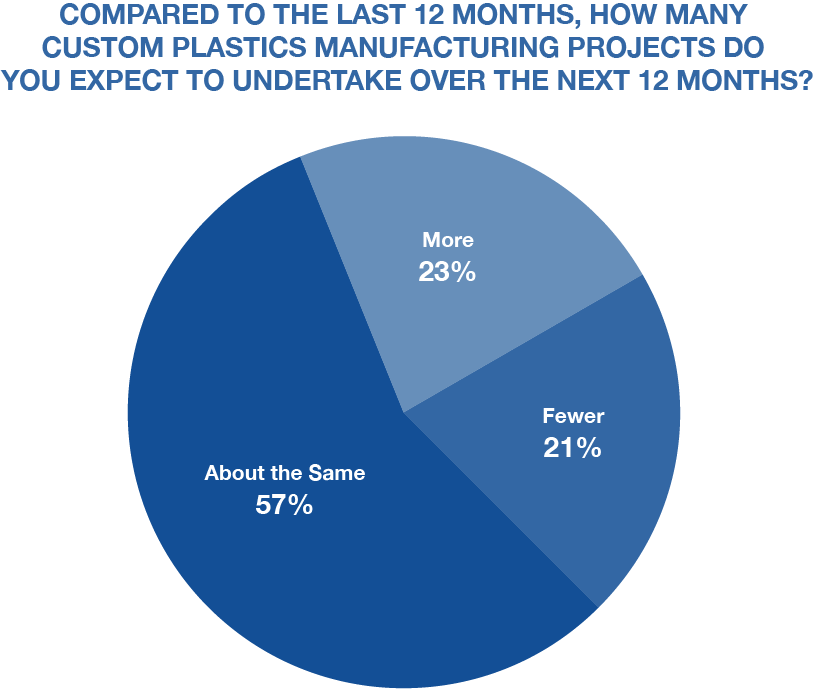 Domestic Plastics Manufacturing Still Strong Despite Slight Dip
This year, survey takers reported a 3% dip in the amount of plastics manufacturing that happens on our shores.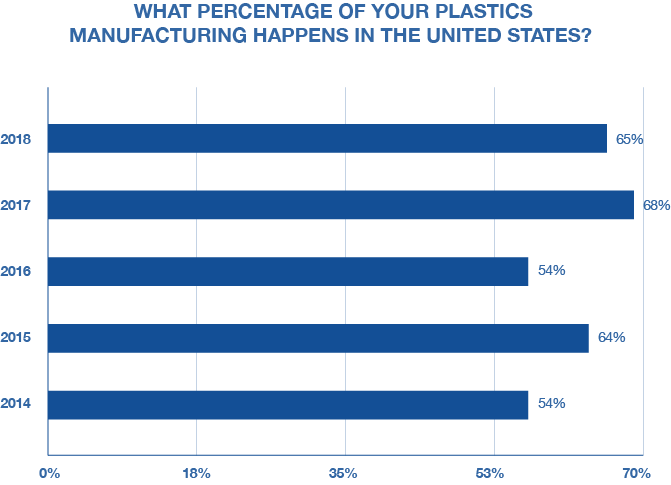 Process Popularity Index Update
Vacuum and pressure forming take a dip, which is surprising given the high response rates of medical device manufacturers; thermoforming is ideal for this market. It's clear that as an industry, we need to raise awareness about the capabilities and benefits of thermoforming.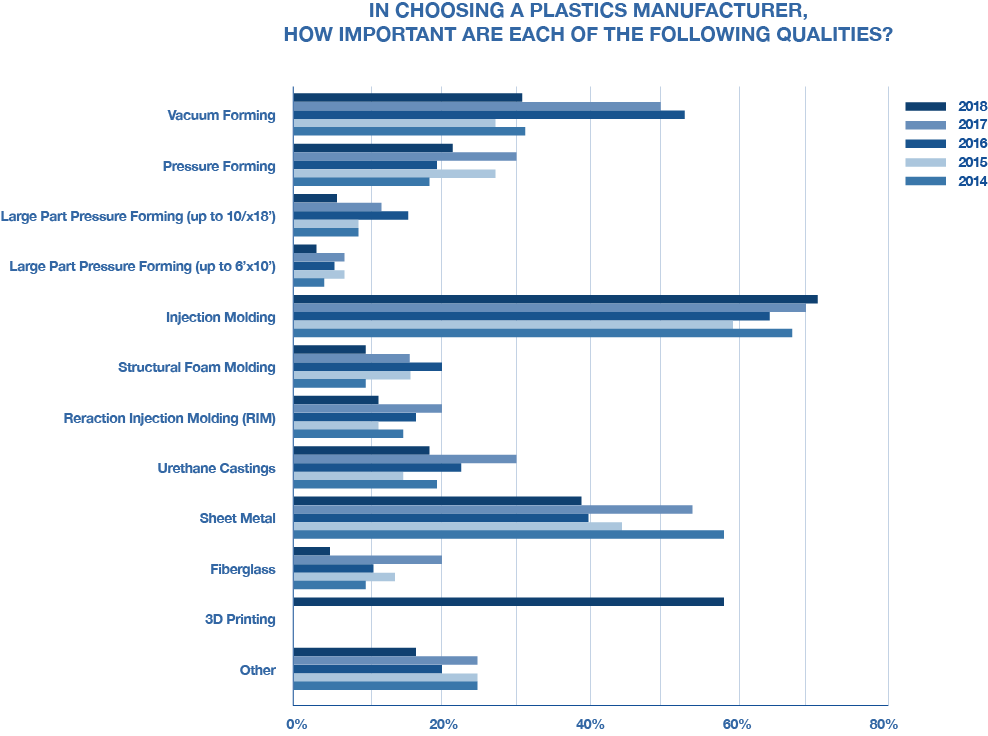 Process Diversity Increases
Just like last year, we saw another increase in the number of processes each customer uses. There's no "one size fits all" in plastics manufacturing, so it's good to see people picking the right process for them.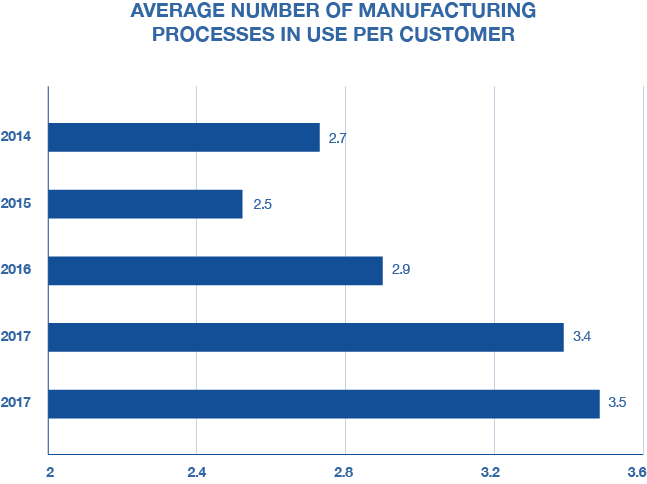 Is Recycling No Longer a Priority?
Recyclability registered as the lowest ever priority since we started the survey.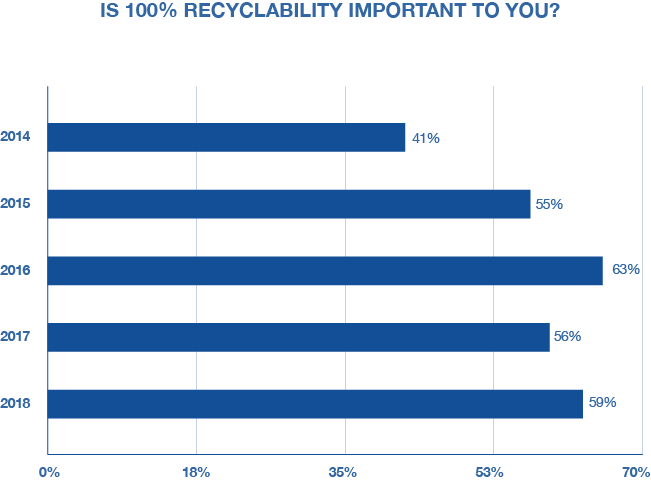 Cost & Quality Are The Biggest Challenges Plastics Manufacturing Customers Face
When asked about their biggest challenges, respondents reported total project cost and part-to-part repeatability as the top two qualities. A key takeaway here is a need to educate customers about pressure forming, which offers excellent repeatability, and often lowers overall costs.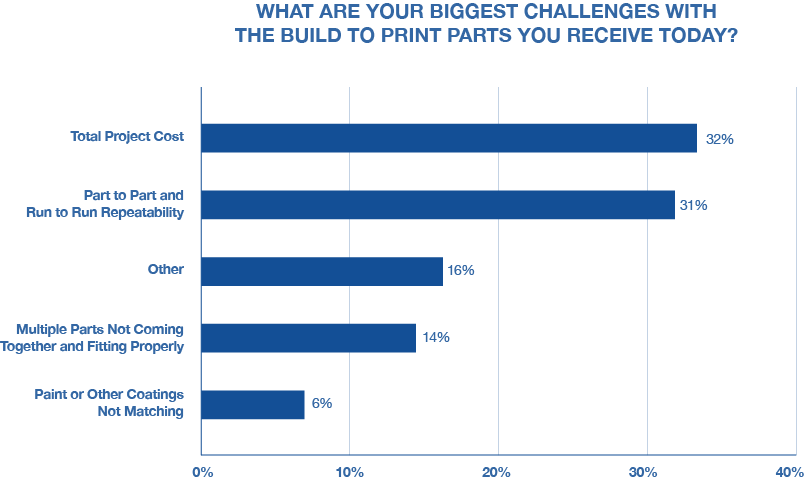 Nothing Matters More than Quality
We asked about survey takers' priorities a few different ways, but no matter how we asked, quality (or things that indicate quality) were always ranked #1. This has been true every year we've run the survey.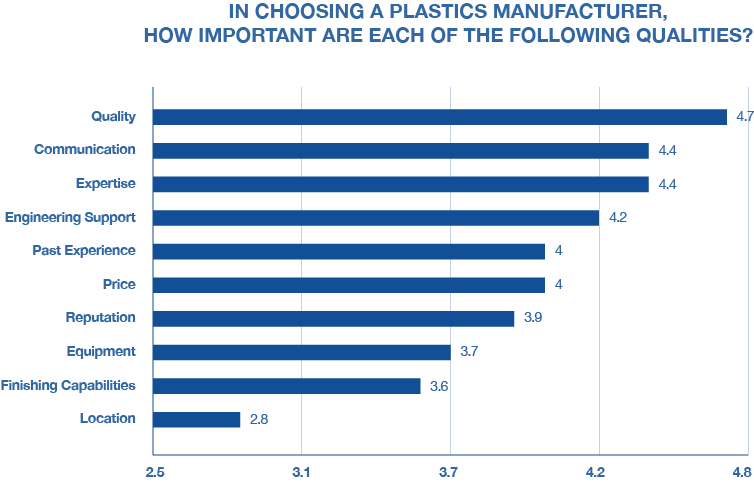 Our Take
This survey is just 5 years old, but we've been around for a lot longer; in fact, 2019 is our 70th anniversary. In general, these findings tend to confirm what we already know from personal experience: plastics manufacturing customers want quality, the right process for the job, affordability, and they go domestic when they can.
As a plastics manufacturer, we use this survey as a way to gauge what our customers know and don't know—and how we can help them make the right choice for their next project, whether the right choice is Ray Products or another manufacturer.
We are so grateful to everyone who took the time to take the survey. As always, if you have a project that you think might be a good fit for us (or you need help determining what you're looking for), don't hesitate to reach out—we'd love to help you out.