Earlier this year, we gathered, processed and interpreted data from over 200 manufacturing professionals on the use of heavy-gauge plastics manufacturing. Now, we're ready to share the results of our 2019-2020 plastics industry survey.
We've been conducting this survey and sharing our findings for the past six years, and we're thrilled to be publishing this year's edition.
Wondering what we found?
Here are a few key pieces of data from this year's results:
Just 13.2% of manufacturers say they're happy with offshore plastic manufacturing.
For the first time since we started conducting the survey, more respondents expect to reduce their usage of plastics manufacturing than expect to increase it.
A 38% YoY dip in the popularity of injection molding.
The top 10 characteristics professionals look for in a plastics manufacturing partner, in ranked order.
A 14-point YoY increase in professionals who are concerned with 100% recyclability.
Data on the biggest challenges that professionals experience in plastics manufacturing.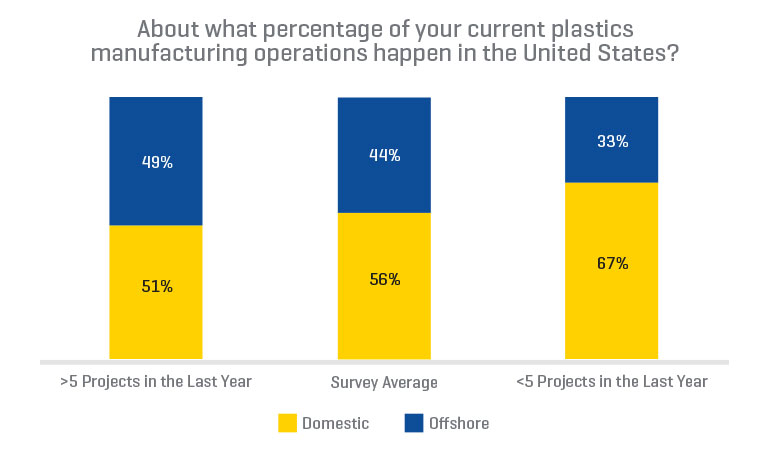 As always, we're happy to share the report with you, and it's absolutely free.
In fact, you can download it right here.
Thanks again to all the plastics manufacturing professionals who contributed to this year's survey.