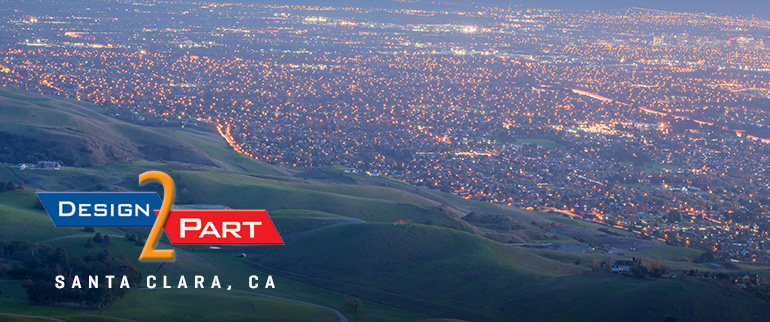 Design-2-Part shows are a great chance for product engineers, designers and manufacturers to meet with suppliers, like us, who can help them create the things they're trying to bring to market. We exhibit at several throughout the year, but Design-2-Part Santa Clara, taking place this year on May 24 and 25 in the Santa Clara Convention Center, is one of our favorites.
Here's why:
The 49ers: Ray Products president and CEO, Brian Ray, is an unrepentant, life-long 49ers fan. And the 49ers new stadium is, of course, in Santa Clara. For Brian, this isn't so much a visit to a trade show as it is a pilgrimage.
Made in California: Every piece of plastic we've ever manufactured has been proudly Made in California. D2P Santa Clara gives us a chance to meet and work with other companies who understand the value of doing business locally.
Thermoforming's So Hot Right Here: We're not sure if it has something to do with the area's link with innovation, or something else, but we've always found that engineers and designers around Silicon Valley are very receptive to pressure forming and vacuum forming as a process.
Innovation Central: Santa Clara is, of course, in the heart of Silicon Valley, a place with 3x the national average concentration of high-technology STEM workers. It accounts for just 1% of California's land mass, but it accounts for nearly 40% of the state's angel investments. And of course, it's home to some of the world's leading innovators in manufacturing and materials: companies like Apple, Cisco, Tesla, Google, Intuitive Surgical and more. We might not know what the next world-changing technological innovation will be, but there's a good chance that it'll be invented or developed in Silicon Valley. It could even get its start at next week's D2P.
Interested in coming to D2P Santa Clara? You can be our guest. We'll be in Booth #253 from 9:30 AM – 4:30 PM, Wednesday and Thursday, May 24th and 25th. Hope to see you there.