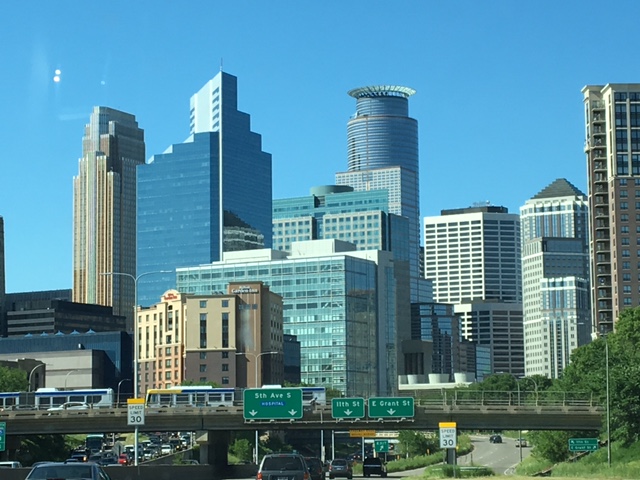 Later this week, we're headed to Minnesota for Design-2-Part Minneapolis. It's a chance for us to get together with product engineers, designers and manufacturers from that part of the country, and see if there are opportunities for us to work together. The show takes place on June 7 and June 8 at the Minneapolis Convention Center, and we'll be in Booth #245.
We enjoy all the shows we attend throughout the year, but there are few unique qualities that make D2P Minneapolis one of our favorite weeks on the calendar.
Minnesota Nice. It's a real thing. How do we know? Because we've experienced it ourselves, and it has its own Wikipedia entry. People in Minnesota really are noticeably, consistently and incredibly nice. As a family-owned company that's been doing this for nearly 70 years, "nice" means a lot to us.
Health Care Innovation. Thermoforming is a great process for health care manufacturing, and Minnesota is a hotbed for health care innovation. The Mayo Clinic in Rochester is, of course, world famous as a health care leader, and Minnesota is home to a host of leading medical device manufacturers like Medtronic,  Jude Medical (now part of Abbott), Boston Scientific,  Starkey and, of course, 3M.
Manufacturing Hotbed. In 2012, manufacturing accounted for $40.4 billion worth of Minnesota's economic output. That makes manufacturing a significant part of Minnesota's culture, and it gives us the chance to interact with lots of designers, contract manufacturers and other people involved in our industry.
Pressure Forming Opportunity. Traditionally, most of Minnesota's local thermoforming operations have focused on vacuum forming. That means that, while there's plenty of local awareness of the general process, there's also a significant opportunity to introduce the benefits of pressure forming, like tighter tolerances, enhanced detail and a more highly cosmetic appearance.
Regional Draw. In our experience, Design-2-Part Minneapolis isn't limited to strictly Minnesota attendees. It's also a chance to meet up with representatives from regional companies that understand the benefits of thermoforming, like GE Healthcare, Thermo Fisher Scientific, John Deere, Caterpillar and others.
Pancakes. A visit to Minneapolis wouldn't be complete without a trip to Al's Breakfast. The James Beard Award-winning classic is Minneapolis' narrowest dining space, and it's home to legendary service and even more legendary pancakes. You can bet we'll be eating there every chance we get.
We're definitely looking forward to visiting the Twin Cities this week, and we hope we'll see you there.