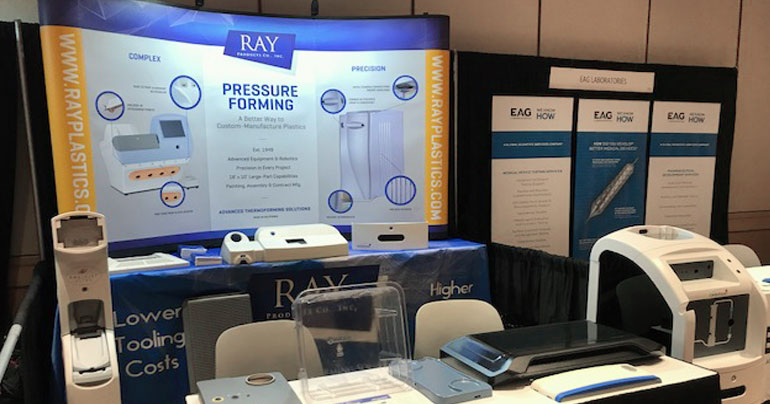 This week, we made our first appearance as exhibitors at DeviceTalks West in Costa Mesa.
DeviceTalks are a series of three events held annually in Boston, Minnesota and Orange County, CA. They're hosted by MassDevice.com, which is described as the "journal of record for the medical device industry." Compared to other medical device conferences, MassDevice is a bit shorter (just two days), and perhaps more focused on presentations from big-name keynote speakers.
The 2017 Orange County program was split between two tracks, one called "Building Better Companies," targeted at senior executives; and another named "Building Better Products," targeted at engineering managers and their teams.
We've been working with medical device manufacturers throughout the history of our company, but recent advances in pressure-forming technology and our own experience in that industry have made the medical device manufacturing sector a special focus for Ray Products. With that in mind, and the show's location in our own backyard, showing up this year seemed like a no-brainer.
If you missed us at DeviceTalks, you can see us at MD&M West in Anaheim February 6–8. We'll be there to answer questions about pressure forming medical devices, demonstrate some of the process's capabilities and advantages, and help attendees solve any challenges they may be experiencing.
Hope to see you there!
MD&M West
February 6–8
Anaheim Convention Center / Anaheim
800 W Katella Ave Anaheim CA 92802