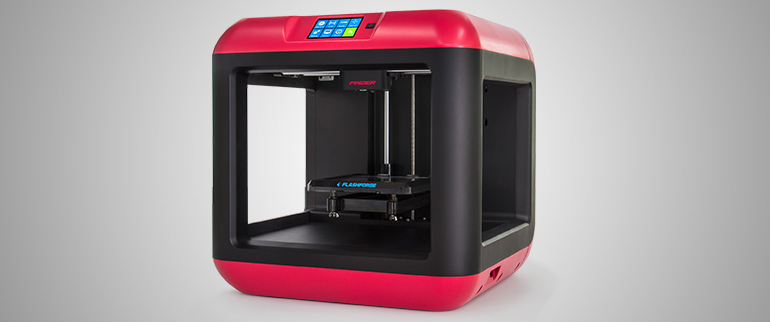 Every year, we enter everyone who takes our plastics manufacturing survey into a drawing. This year, the prize was a desktop 3D printer.
Mike DeFazio isn't just a winner in general; he's the winner of a brand-new desktop 3D printer in this year's drawing!
Mike is the principal industrial designer at SnapPea Design in Waterloo, Ontario. He's worked on projects for Bose, Kobo, HTC, BlackBerry and others.
When we got in touch with Mike, here's what he had to say:
"At SnapPea Design we believe that good design is iterative. 3D printing has become a vital tool to enable our designers to quickly validate ideas so we are grateful to Ray Products for hooking us up and allowing us to arrive at solutions quicker! "
Congratulations Mike! We'd love to see what you make with that thing.
Also, a big thanks to the friendly Canadians at DigitMakers, who made it easy for us to get Mike his printer north of the border.
Are you wishing that you had a chance to win great stuff like Mike? We hear you! If you use plastics manufacturing as part of your job, sign up below and we'll put you on the list for the 2017 survey.

Plastics Manufacturing Survey Signup Form