MD&M West is one of our biggest trade shows of the year. In case you're not familiar, it's the left half of the country's largest medtech manufacturing show. It's where medical device manufacturers come together with specialty suppliers, like Ray Products, to learn, network and advance the future of medical device manufacturing.
For us, it's a chance to meet up with quite a few of our current customers, and explore new partnership opportunities. A lot of that comes from the fact that thermoforming and medical device manufacturing go together like bread and butter. No, like bread and Nutella. No, like Nutella and French toast. You get the picture.
This year, we gave out IdeaFuel kits to some of the customers and friends that stopped by our booth. Besides some tradeshow survival essentials, the kits came with reusable modeling clay in beautiful Ray Products blue.
I'm not sure if anyone has used the clay to develop the next great lifesaving medical device (yet), but when it comes to creativity, our booth visitors didn't disappoint.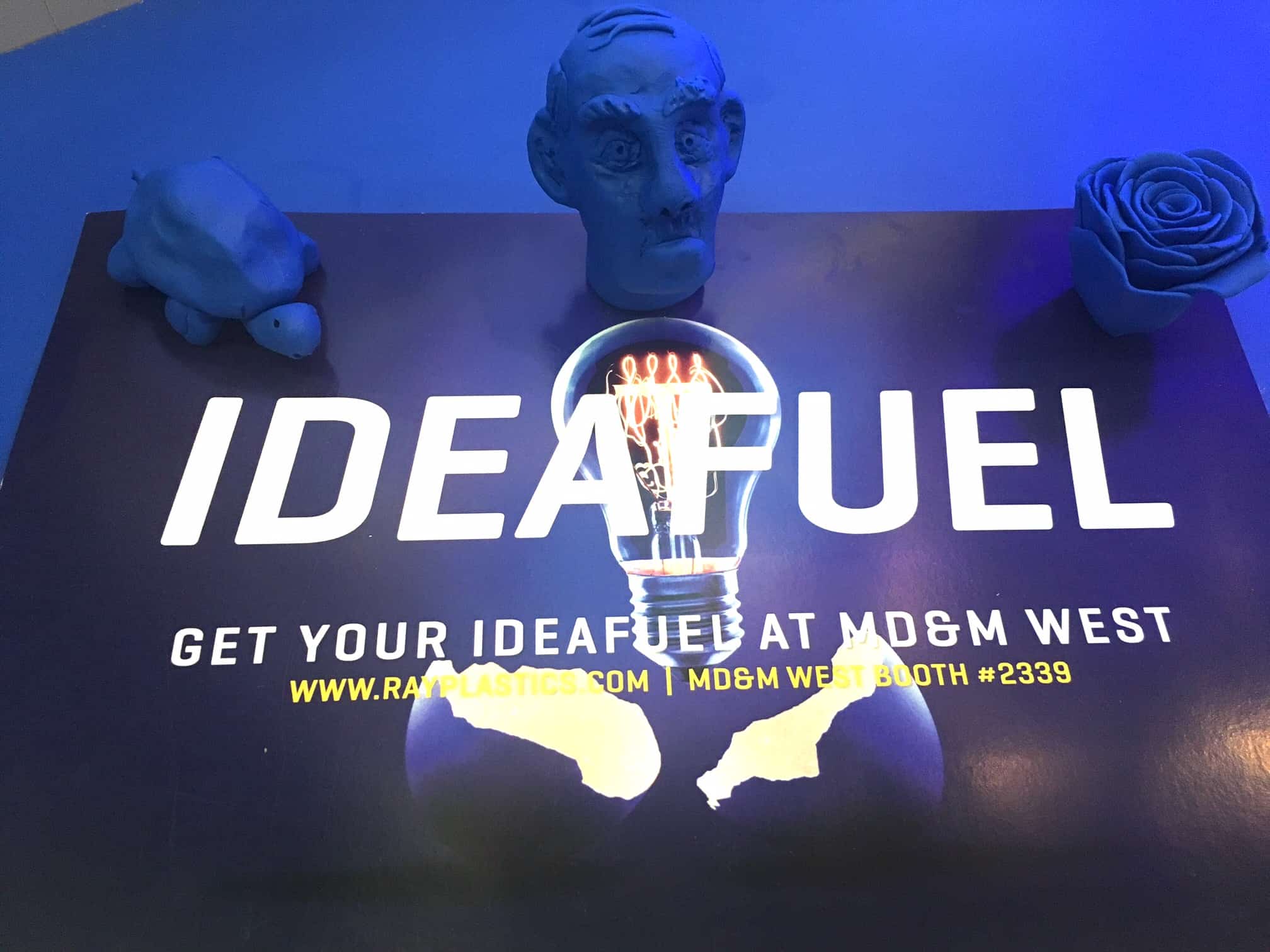 If you had a chance to stop by our booth at MD&M West, thank you! You're the reason we invest in shows like this.
If you missed us, we'd love to connect another way. Just drop us a note or send us a quote request if you've got a project you think might be a good fit for thermoforming.