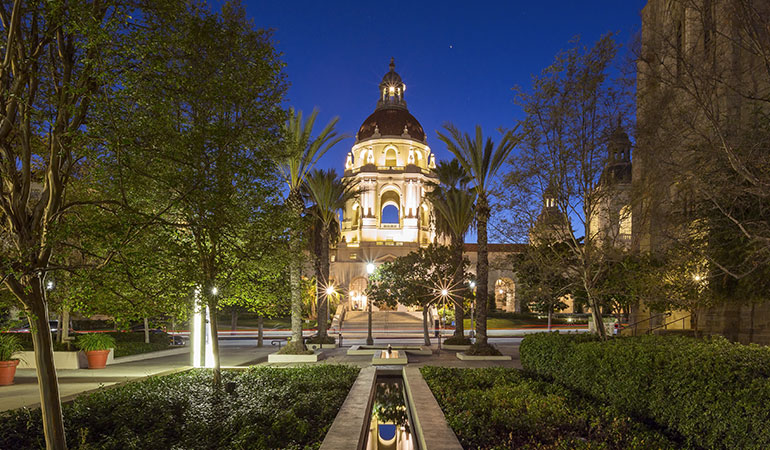 We love attending the Design 2 Part Trade Show wherever it's held, but we get especially excited for their Southern California events. Not only are they conveniently located to our Ontario, CA-based headquarters, but they also give us the opportunity to engage and connect with businesses, engineers, designers and manufacturers from our local community. Another bonus? Getting to explore different parts of our great region.
This year, D2P is taking its Southern California trade show to Pasadena on October 9th and 10th. Here's a list of our favorite things to do in the beautiful City of Roses.
1. Huntington Library and Gardens
Bequeathed by railroad magnate Henry E. Huntington, this sprawling estate contains an impressive collection of rare books, art exhibition spaces, and a world-class botanical garden. Whether admiring an original Gutenberg Bible inside the library or enjoying the SoCal weather while wandering through rose, desert, Japanese, Chinese, and Australian gardens, it's easy to spend an entire day getting lost among the property's many treasures.
2. Jet Propulsion Laboratory
Homebase for NASA's Deep Space Network, Mars Pathfinder and the Spirit Rover's mission to Mars, this government lab offers free public tours by reservation. If you're interested, make sure you book well in advance — it's a hot ticket and spaces fill up fast. You can view details on their website.
3. Arroyo Seco Park and Rose Bowl
A beautiful park full of running trails, gardens and museums surrounds the famous Rose Bowl stadium. Catch a game if there's one in town, or pack a picnic lunch and enjoy strolling the 8-mile stretch of green space.
4. Pie n' Burger
This old school eatery delivers exactly what it promises, with roughly 20 different varieties of pie offered on the daily alongside their luscious, no-fuss burger. They also serve other standard diner fair: eggs, sandwiches, and an array of hearty "classic plates."
5. Visit Ray Products at D2P
Stop by and say hi – we'll be at the show from 9:30 AM – 4:30 PM, Wednesday and Thursday. Bring us your ideas, questions and concepts, and we'll show you how our custom-manufactured plastics can provide the perfect solution for your project.
Register here if you can make it. It's going to be a great show.