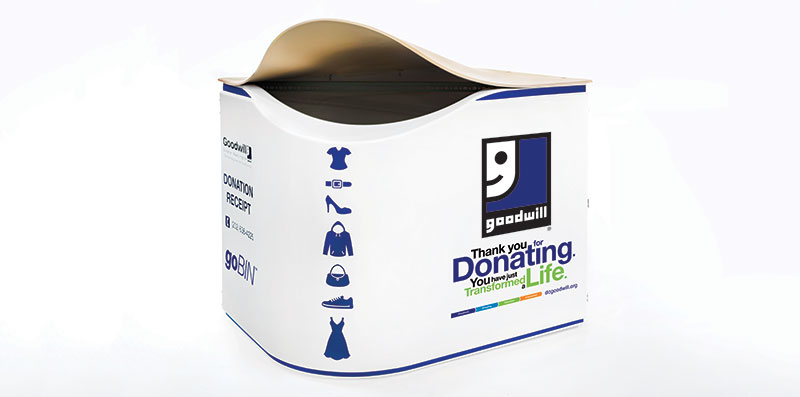 Plastics News wrote an article on our GoBin project for Goodwill Industries. If you're not familiar with the GoBin, it's a donation collection container that Goodwill is placing in the lobbies of apartment buildings and office complexes. The bins help make donating to Goodwill easier than ever.
The article touches on one of the key ways we were able to help the charitable organization. When Goodwill came to us with the original designs, the sides of the container were split into a 3-part assembly to accommodate another thermoformer with more standard sized equipment.
Thanks to our large, 10' × 18' thermoforming capabilities, we were able to accommodate the same design with a 2-part assembly. Eliminating the third part helped to cut per-unit costs, improve the rigidity of the final product and make it easier and quicker to assemble the GoBins when they're delivered on-site.
But, don't' take our word for it. Head over to Plastics News and read the article.