An abridged version of this article appeared in the April 14, 2014 print edition of Plastics News, and on PlasticsNews.com.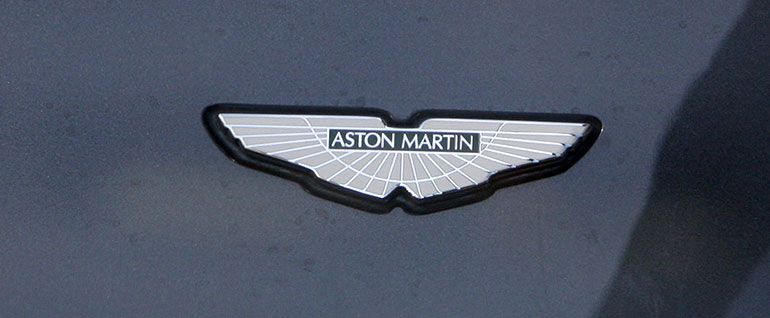 The story of the United States' trade deficit with China (over $318 billion in 2013) is one that most of us are familiar with. Cheaper labor costs and more limited regulations often mean that "Made in China" is cheaper than "Made in America."
But as the executives at Aston Martin will tell you, the true costs of outsourcing your manufacturing might not look so good over the longer term. James Bond's favorite automaker issued a recall for 17,950 of its vehicles in early February, due to counterfeit material used by one of its offshore manufacturing partners.
According to the letter they sent to the NHTSA, Aston Martin's engineers specified that DuPont PA6 plastic is used in the injection-molding of throttle pedals featured in many of their vehicles manufactured since 2007. However, when they investigated claims of the throttle pedals breaking, Aston's engineers found the pedals had been manufactured from counterfeit material.
Plastics News has covered the incident, and the story of the faulty pedals is filled with complex supply chain dynamics. The pedals were assembled in Swindon, England by Precision Varionic International, a company whose website promises to lower costs with "tooling developed in house, manufactured in China."
True to its word, Precision Varionic International got the parts from Fast Forward Tooling in Hong Kong.  According to Aston Martin's report, Fast Forward Tooling allegedly subcontracted the actual molding of the pedal arms to Shenzhen Kexiang Mould Tool Co., who purchased the counterfeit resin from a company based out of Dongguan, China.
The "allegedly" bit comes from the fact that when Plastics News interviewed the general manager of Shenzhen Kexiang Mould Tool Co., he claimed that his company "had no record of ever working with Fast Forward Tooling" except for a small run of sample parts using materials that Fast Forward Tooling had supplied.
The precise origin of Aston Martin's faulty pedals is a bit murky, but one thing is very clear. The auto manufacturer had no idea what was going on at the business end of its supply chain.
This certainly isn't an issue unique to British luxury automakers. Back in February, a majority of Plastics News readers admitted that their supply chain is more of a mystery than a sure thing.
Offshore plastics manufacturing, outsourced far down the supply chain, is often cheaper than dealing directly with a domestic manufacturer. At least initially. But the long-term, serious issues can work their way up the supply chain and cause significant problems.
That's the core issue behind why several of our partners have reshored their plastics manufacturing while keeping their assembly plants offshore to take advantage of lower labor prices. For them, reshoring thermoforming is nothing new.
They have us thermoform plastic parts here at the Ray Products factory in California. When the parts are ready, we ship them to the partners' assembly facilities in China.
Those partners know that when they work with us, they can trust that we're delivering high-quality custom-manufactured products, made from the exact materials they specify. There are never any issues with counterfeiting, and they trust our 60+ year reputation for quality.
There's no mystery in these supply chains, and no unhappy surprises to look for in the future.
Beyond trust and quality issues, large-scale, heavy-gauge thermoforming is a relatively uncommon process in China and other offshore manufacturing centers. Even if these companies were willing to take on the risks of offshore manufacturing, they'd have a hard time finding an offshore thermoformer that has access to the same equipment and capabilities that we do.
That's why a few times every month, our loading dock is stacked with boxes and crates labeled for shipment to China with a large "Made in the USA" sticker on the side, swimming against the current of a $318 billion trade deficit.
Of course, China isn't the only foreign country getting shipments of our thermoformed products. We frequently send products to assembly and production facilities just across the border in Mexico, as well as to customers and factories in Canada, countries across Europe and around the world.
It seems like Aston Martin has learned a lesson from their experience and is planning a bit of reshoring in the near future. They wrapped up their letter to the NHTSA by saying:
"Aston Martin is also planning to resource the manufacture of pedal arms from China to the United Kingdom as soon as possible in 2014."
With a bit of luck and a less mysterious supply chain; maybe Mr. Bond won't have to deal with a snapped accelerator pedal the next time he's trying to save the world.  Learn more about our history of medical device plastic fabrication.