Painting, Finishing, Assembly & Logistics
We're not big fans of leaving a job half done. That's why we've built the Ray Products factory to do more than just thermoforming. Whether your project needs painting, EMI/RFI shielding, finishing or assembly, Ray Products can handle the entire process and ship you fully completed parts.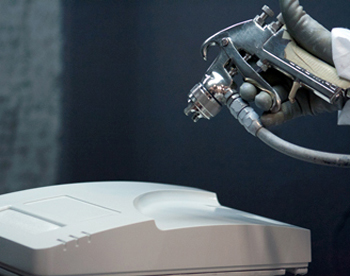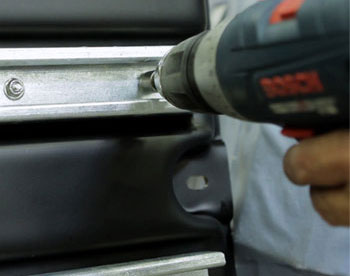 PAINTING & SILK SCREENING
---
While thermoforming allows you to pick a plastic color that matches your final product, there are sometimes good reasons to add paint as part of the finishing process. Ray Products in-house painting and silk-screening facilitates will produce parts that look exactly the way you want them to, using the latest low-VOC water based 2-component polyurethane paints.
EMI & RFI SHIELDING
---
Many of the products that use our thermoformed plastic parts require either Electromagnetic Interference (EMI) or Radio Frequency Interference (RFI) shielding. Ray Products can apply EMI & RFI shielding in-house, streamlining your supply chain by eliminating the need for another complex and costly step in production.
FINISHING & ASSEMBLY
---
If your thermoformed plastic parts need hinges, handles, inserts or fastening devices, our technicians at the Ray Products factory can integrate them before shipment. This means that you'll receive your parts fully ready to use or integrate with your product.
Logistics Management
---
Thermoformed plastics don't do you any good until they're delivered where you need them. That's why we've invested considerable resources into logistics management to make sure you have the parts you need, packaged the way you want them, delivered when you need them.