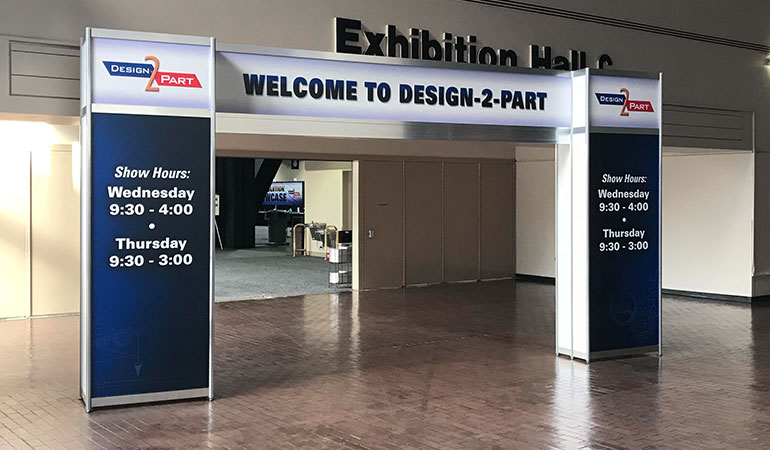 By Jason Middleton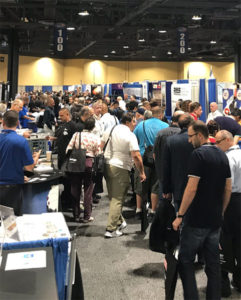 We just got back from a fantastic Design-2-Part show in Long Beach, California. We had great conversations with many potential clients, and we weren't alone; Chris Davis, VP of Trade Shows at the Job Shop Company, said that this year's Long Beach show was the largest attended Southern California D2P show they've had since 2000.
"It's significant that this show was so well attended, because the manufacturing industry is booming right now, and people are busy," Chris noted. "The fact that so many people attended—especially when there were people who wanted to but couldn't get away—means the people who were there were really motivated to make connections and do business."
These days, it's easier than ever to conduct business remotely—the internet allows for communication that is instantaneous and effortless. But for us, this show was an important reminder that while the internet age has brought us more technology and efficiency than we could have imagined, nothing replaces face to face interaction.
At Long Beach, we had the opportunity to talk directly to engineers and decision makers with purchasing power. We were able to show the actual thermoformed plastic parts we'd made, and we could talk through their projects and how we could help—right there on the show floor.
And as Chris points out, the benefits go both ways. "For engineers and decision makers, D2P gives them the opportunity to chat with the real experts—including company owners, presidents, CEOs. In one conversation, they can troubleshoot, discuss multiple options or scenarios, look at parts together—those are difficult things to do effectively and efficiently on email or the phone. But here, they can find a partner or vendor they trust and set the groundwork for their next project in the space of a couple of hours."
Thanks to everyone at D2P for a great show! We're grateful to have partners like you in this business and look forward to seeing you at the next show.