This is the seventh post in our series from our Thermoforming Handbook, a guide that, until now, was only available to our customers and partners. We're releasing the whole thing in a series of posts right here on our blog.
We've previously released:
If you're someone who uses custom plastic manufacturing professionally and you're interested in getting your own copy, just send us a message and we'll be happy to send you one. As always, these are general guidelines. Any project or design needs to be reviewed by a qualified thermoforming professional before it goes into production, and the sooner you get one of those qualified professionals involved in the process, the smoother things tend to go.  If you're looking for a qualified professional, we know a few who would be happy to help.
---
The last part of the thermoforming process is finishing.  This term can encompass anything that happens after the final part is trimmed, including painting, silk-screening, the attachment of fasteners and in some cases even assembly and logistics.
Painting
Sure, you can thermoform in color, but there are a few reasons you still might want to consider painting.
Painting Options
Standard paints
Custom colored paints
Master batching with other suppliers
Metallic paints
Multi-color parts
Small lot customization
Silk Screening
Silk-screened text, images and logos can be used to brand, label and improve the aesthetics of thermoformed parts.
Specialty Finishes
EMI/RF Shielding – Special copper paint, used to block interference from electronic devices.
Hot Stamping – A process where metal foil text or graphics are permanently affixed to the thermoformed plastic.
Plating – Plated plastic is plastic that has been covered in a metal coating for the purposes of EMI/RF shielding, ESD prevention, wear resistance or a thermal or chemical barrier.
Embossing/Debossing – A process where heat is used to make a 3D impression/depression on the plastic, for a detailed feature like a logo  or graphic.
Attached Fasteners
Bosses, inserts and other fasteners are attached with adhesive during the finishing process. They offer significant design flexibility, but can also increase costs.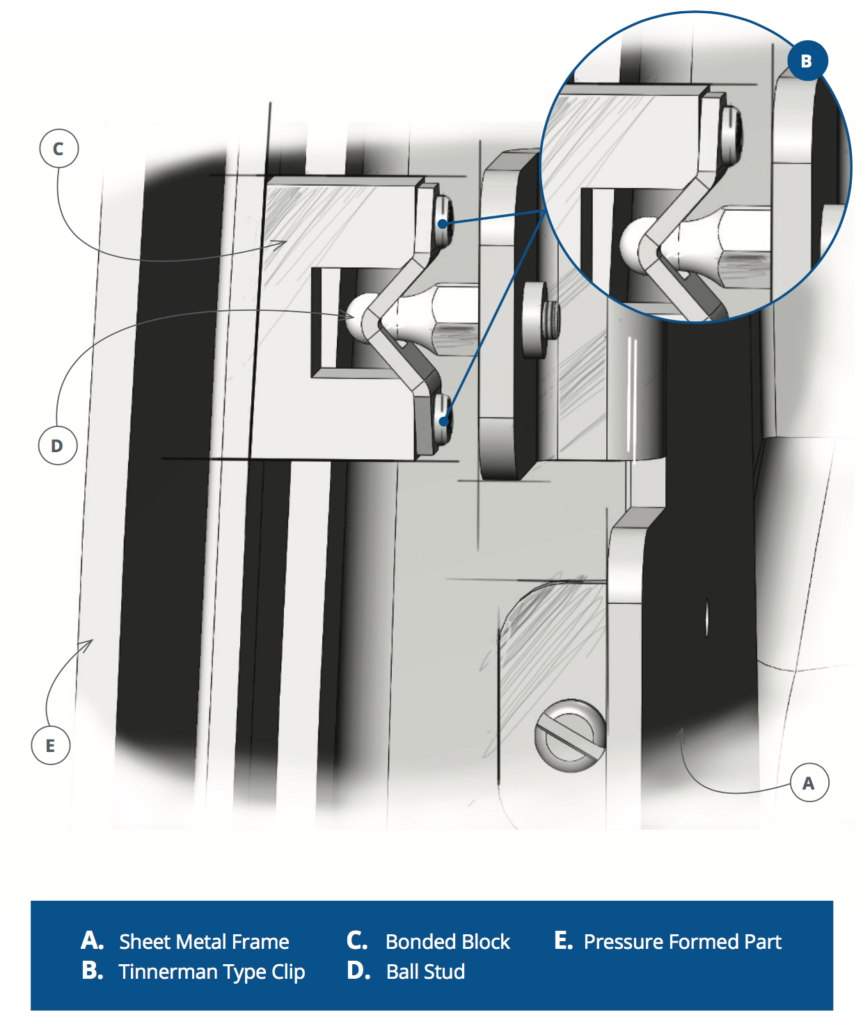 Pressure forming allows for molded attachment points like tabs, counter- bores or counter sinks.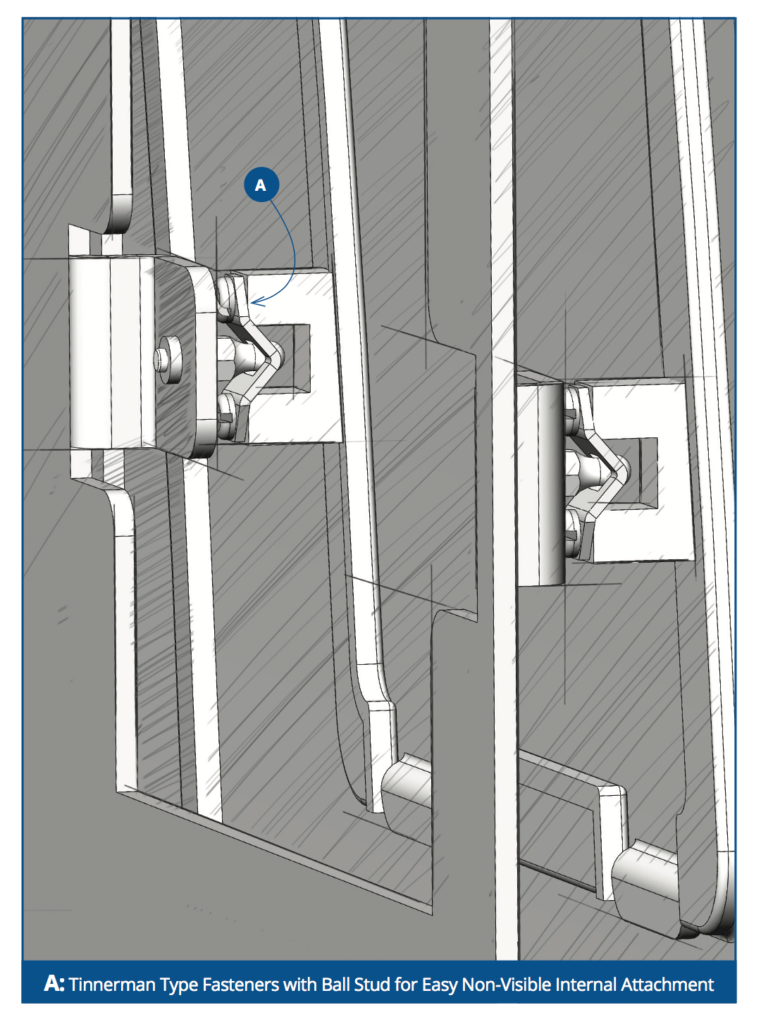 Tech Tip: 
Fastening is one of the most important issues to address in the design ofplasticparts.Inthermoforming,itisnotpossibletomoldina boss or insert without it being visible on both surfaces of the part. Many types of fasteners and attachment options are available, and we are ready to work with you to meet the fastening requirements of your parts.
Molded-In Features
Molded-in features like snap-fits, tabs and receiving slots are affordable fastening options, and don't generally add significantly to the total project cost.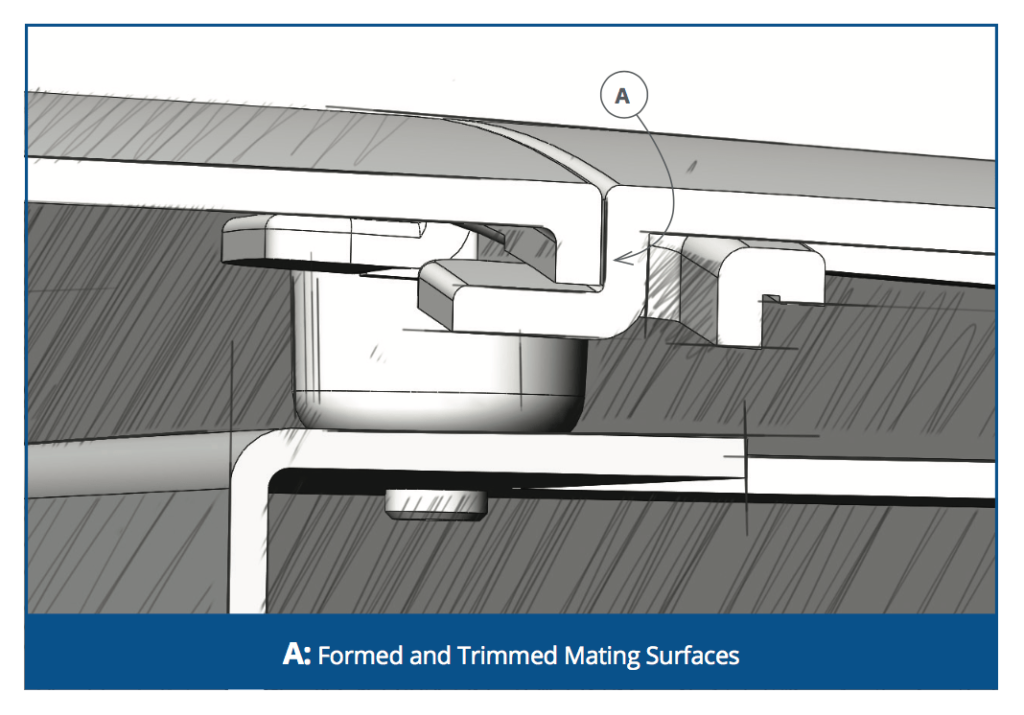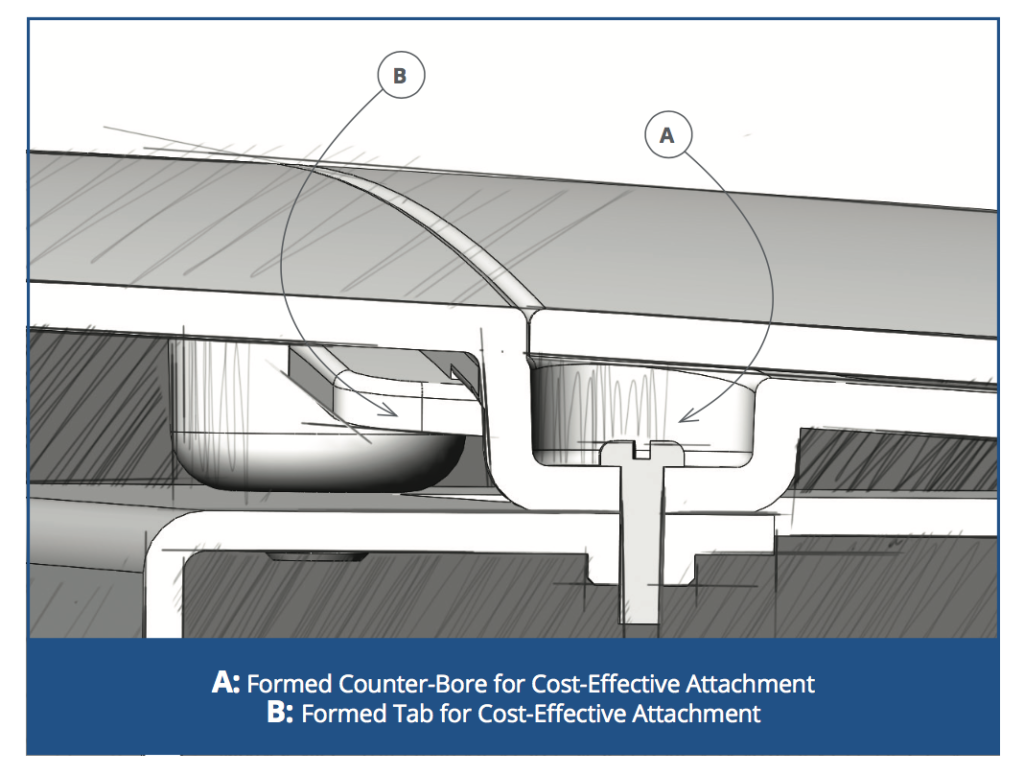 Bonded Bosses With Inserts
Bonded bosses with inserts can help to form a secure attachment between two parts, but they do add some costs to building the part.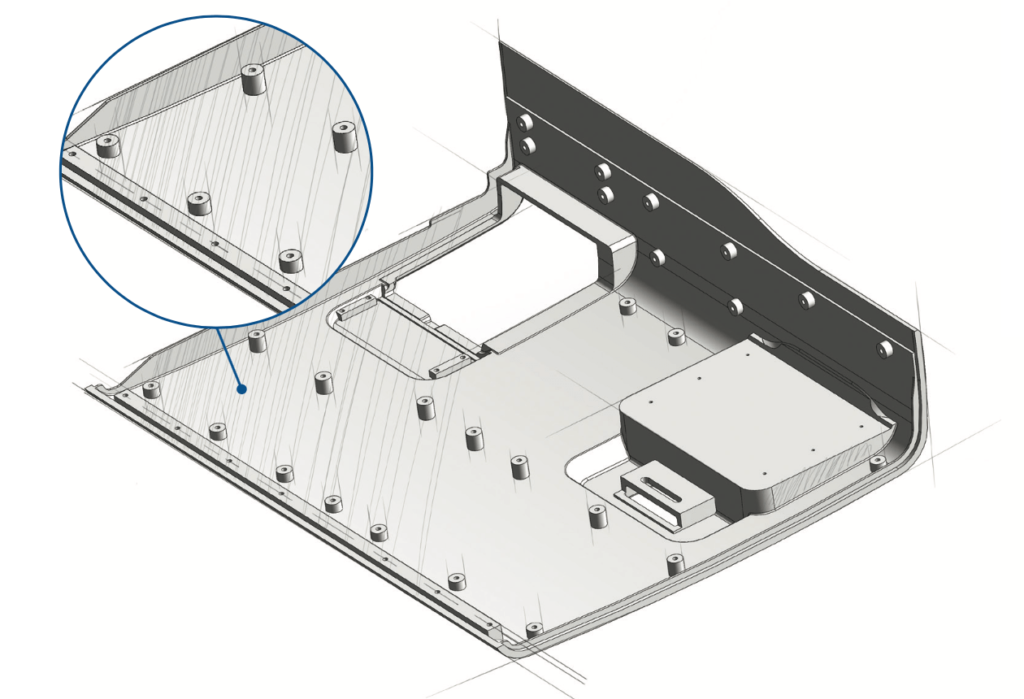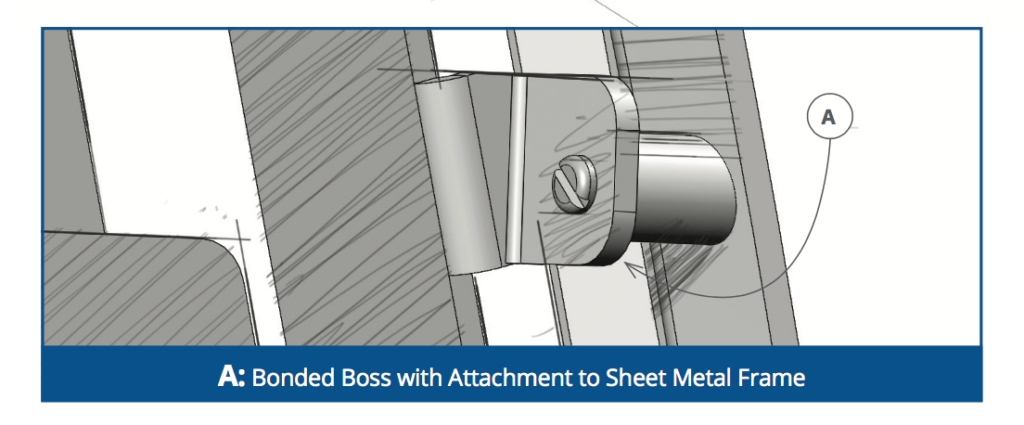 Tech Tip
Unlike injection molding or other processes, our bosses can be added, subtracted or moved without any impact to tooling.
We're Ready to Help
Have questions about finishing on your next thermoforming project? We'd be happy to help.  Get in touch today.