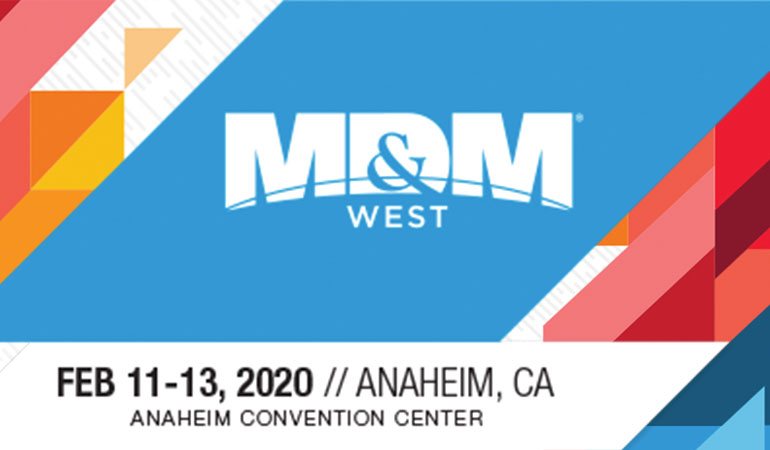 It's that time of year, again. MD&M – the nation's largest medical device industry tradeshow – is hosting its West Coast conference in Anaheim, CA, and Ray Products is thrilled to be returning to the floor as an exhibitor. The showcase provides an excellent opportunity for our company to connect with hundreds of engineers, innovators, designers, and large-scale medical device corporations and share the full range of manufacturing solutions our pressure forming and vacuum forming capabilities can provide. We've met many of our long-term clients at previous MD&M showcases, and it's always exciting and inspiring to not only learn of the cutting-edge innovations emerging within the medtech industry but to also be a part of their creation.
Medical devices have always comprised a significant portion of Ray Products' manufacturing projects. In fact, the plastic product that put our company on the map over 70 years ago was a medical device: one of the earliest clear plastic baby bassinets on the market. Since then, we've thermoformed plastic parts and enclosures for countless instruments used in the field of healthcare, including this cancer diagnostic machine, this DNA sequencer, this hospital cart, and many others.
It's no coincidence that we work so frequently with clients in this industry. Thermoforming provides manufacturing solutions that are uniquely aligned with the production of such specialized equipment. Many advanced medical devices are large and tend to require very specific, customized parts and housings at mid-to high volume production. Thermoforming is often the most cost-effective, high-quality manufacturing method for meeting these criteria: it allows for consistent production of large-scale parts, facilitates the integration of distinct elements like handles, drawer pulls, and molded-in detail; and has the ability to consolidate multi-part designs into single components and incorporate aesthetic choices like color and finish into the production process – both of which can cut significantly down on the cost of production.
If you're attending MD&M seeking a cost-effective method for manufacturing your medical device that doesn't sacrifice quality or aesthetics, give us a visit at booth 2039. Our team will provide you with the full rundown of all of the solutions we offer, provide examples of past projects, and introduce you to our process, from design to material selection to production.
If you have not already registered for the MD&M show, use the promo code SPECIAL to register online to get a free expo pass or save 20% on the 12-track conference.
Also, be sure to stop by our booth on Wednesday, February 12th for drinks and chats at our networking happy hour reception – 4 to 5 pm.
We look forward to toasting you there!