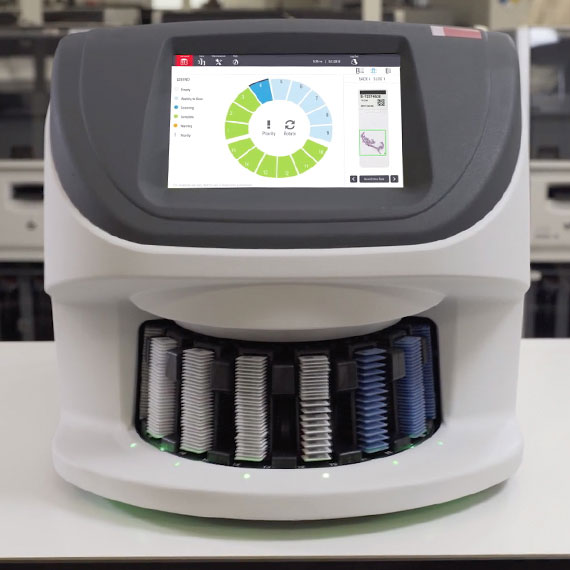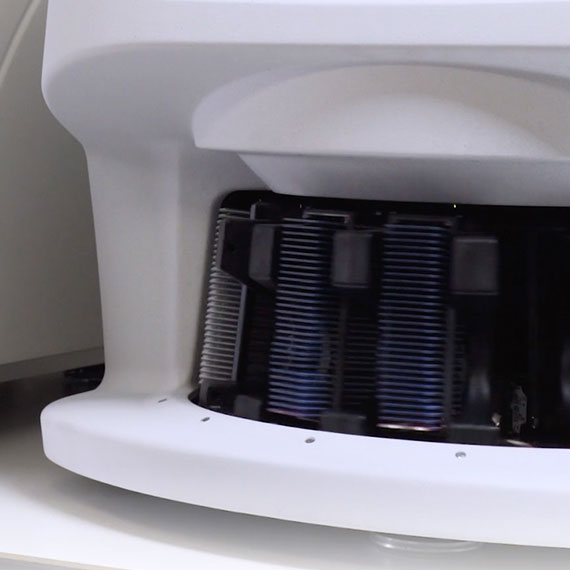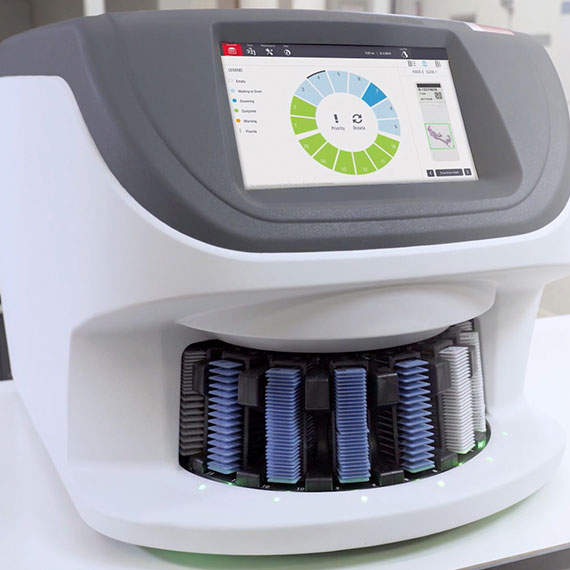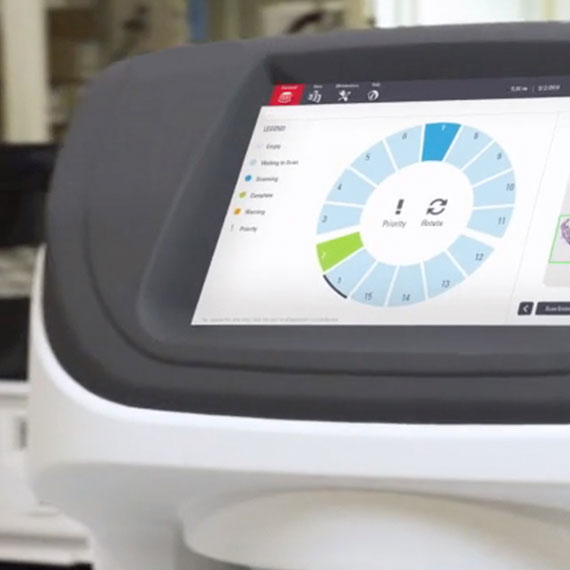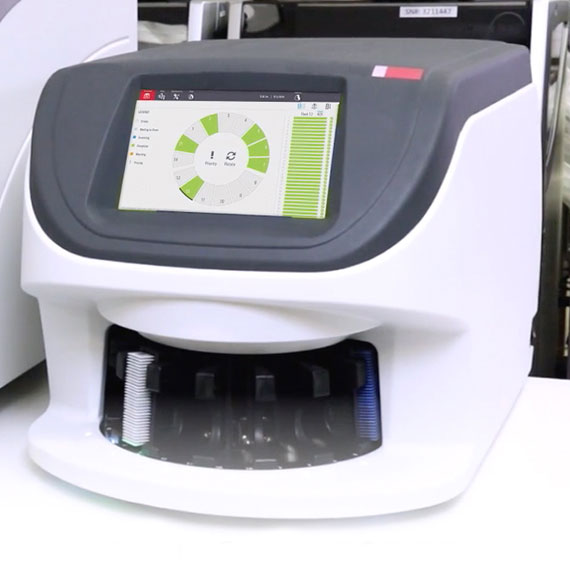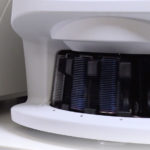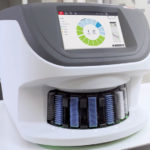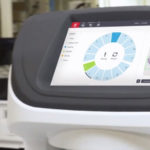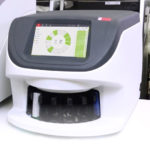 Advanced Digital Pathology Slide Scanner
| | |
| --- | --- |
| MATERIAL | Kydex-T |
| PROCESS | Pressure Forming |
| SECONDARY OPERATIONS | Painting, Finishing, Silk Screening, EMI/RFI Mesh Shielding, Hardware Attachment |
| INDUSTRY | Medical Devices |
Project Summary
Digital pathology slide scanners play a key role in medical treatment and research, helping physicians more accurately scan and process more slides than ever before. Recently, a leading biotechnology company came to us for help creating the housing of the latest generation of advanced digital pathology slide scanners.
The project demanded impressive aesthetics, incredible levels of precision, and high-performance materials. In short, it was precisely the type of pressure forming project we love.
---
Project Details
Single Piece Design
Standard designs for this type of medical equipment often have 3, 4, or even five panels. For this project, the client wanted the entire enclosure manufactured as a single unit. To manage the design, we connected the client with a talented, 3rd party product design firm we knew could deliver an expert design solution.
The single-piece enclosure design allowed the entire machine's internals to slide in the enclosure on rails. Assembly was quick and easy, and serviceability was significantly improved. Instead of removing several panels to get at the machine's internals, all a tech has to do is slide it out of the enclosure. This allowed the machine's internals to be accessed in a matter of seconds instead of minutes.
The single piece design required manufacturing the entire pressure formed enclosure out of a single piece of material, with a starting thickness of 3/8 of an inch and a 5:1 draw ratio. We selected fire-rated Kydex T, a specially formulated ABS material that offers compatibility with a range of corrosive chemicals and cleaning solutions commonly used in a pathology laboratory.
Working with our mold-manufacturer, we developed a custom mold that could create the single unit enclosure, and deliver the type of repeatable precision the project demanded.
Precision Robotics
Each of the six, small illuminated holes on the front of the unit contains a colored LED light pipe that provides valuable status information for the machine's operator.
Industry-standard tolerances for trimmed features like this in thermoformed parts are ± .020". For this project, we committed to cutting those tolerances by half, leaving virtually no room for error. Our highly accurate 6-axis robotic trimming robots were essential in executing this part of the project.
Finishing & Assembly
For aesthetic purposes, the client chose to have the exterior of the enclosure painted in a 2-tone paint scheme. While most enclosures like this would be painted with an internal EMI/RFI shielding, a 26" deep part would have made that a challenge.
Instead, we worked with the client to find an innovative solution: an EMI/RFI mesh that we could affix to the inside of the enclosure. .
As as final finishing operation, we installed two rails at the bottom of the enclosure which allowed the machine's plastics enclosure to easily slide in and out of the cabinet for assembly and maintenance.
Client Feedback
"We are glad to announce that [the new product] has launched. Orders are coming in with systems being built and shipped.

We want to thank you for your support throughout the development of this new product and look forward to the continued success of this new product offering. The contribution you've made has enabled us to create the next generation of digital pathology scanner that is advancing cancer diagnostics and improving patient lives. […] We look forward to a continued relationship and sincerely appreciate the high level of quality that you provide to our company."
---