Large Part Thermoforming
Our large part thermoforming capabilities redefine what's possible. With the ability to thermoform a full 10-feet by 18-feet, with up to 40" of depth, Ray Products really can offer more.
Want to thermoform the entire end-cap to an RV? Yeah, we can do that with our large thermoforming machine. Large scale industrial skylights? No problem. Our large part thermoforming capabilities allow many materials that previously had to be made out of either fiberglass or a combination of multiple parts, to be built out of a single, large lightweight and cost-effective thermoformed plastic part.
Not only that but with large part thermoforming, you have the same material choices as other thermoforming processes, which allows you to choose the color, strength, thickness, and finish of your plastic material and simplify the finishing process.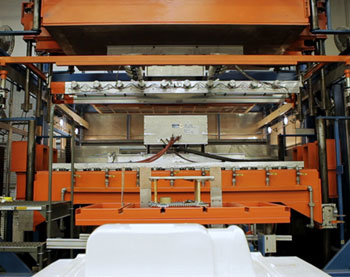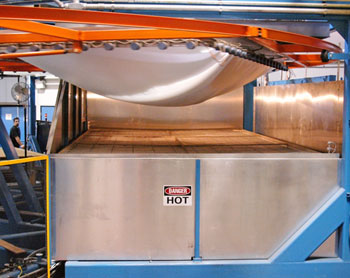 KEY BENEFITS OF LARGE PART THERMOFORMING
Combine multiple components into a single, seamless product.
Significantly more cost-effective than steel or fiberglass fabrication.
It allows for multiple cavity tooling in a large format.
Superior molded detail and part repeatability.
Almost endless material color, types, and finishes.
Overall weight reduction of your product.